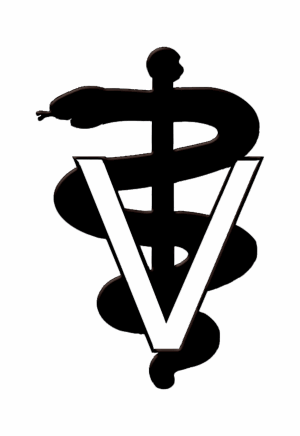 Tri Lakes Veterinary Clinic
Appointments and Walk-Ins Welcome!
We are located on FM 21 between
Mt. Vernon and Mt. Pleasant, TX
Tri Lakes Veterinary Clinic offers a wide range of services to ensure that your pet is as happy and healthy as possible.
Here at Tri Lakes, we make sure you have peace of mind when you give us the opportunity to care for your pet.
Dr. Cranmore and her staff offer all the services you see listed plus much more.
Wellness Exams
Some basic services for your healthy pets overall wellbeing include: Comprehensive Physical Exams, Fecals to check for intestinal parasites, Heartworm tests, Ear Mite Tests, Urinalisys, Annual Vaccinations, and routine Blood Tests.
Spay & Neuter
Getting your pet spayed/neutered is very important. It helps reduce the amount of homeless pets, it can reduce unruly behavior, helps minimize health costs in the future, and most importantly it keeps your pet healthier.

Vaccinations
Annual Vaccinations play a big part in your pets preventive care. Take the pro-active and conscientious approach to ensuring their health and quality of life by making sure their immunizations are always up to date. Our annual shots for mature dogs include protection against: Rabies, Distemper, Hepatitis, Parainfluenza, Parvo Virus, and Bordatella (Kennel Cough).
Our annual shots for mature cats include protection against: Rabies, Feline Rhinotracheitis, Calicivirus, Chlamydia, Panleukopenia (distemper), and Feline Leukemia.
Digital Xray
On-site digital xray capabilities make it possible for us to see
broken bones, blockages, foreign objects and more.
Surgery
We offer a wide variety of different surgical procedures including but not limited to: cleaning and closing wounds, minor mass and foreign object removal, routine spays, neuters, and declaws. We make sure your pet is as safe as possible while under anesthetic with the constant monitoring of vitals. Injection and gas anesthesia is offered, and for the more minor operations, a local anesthetic can be used. We want each pet to be comfortable, therefore pain medication is given as needed.
Boarding
The kennels here at Tri Lakes Veterinary Clinic are state-of-the-art, large, heated & cooled, indoor/outdoor temporary homes for your pet while you are away. Your pet also has the opportunity to play and get some exercise in our shaded grass yard out back. We offer day boarding and long term boarding as well.
Micro Chipping
Micro Chipping is a very crucial part of your pet's security. It is safe, easy, and can take as little as a 5 minute visit. Check out some of the stories posted at this link:
http://www.petlink.net/us/petStoryList2012.spring
Basic Hygiene Services
We express Anal Glands, offer Toenail Trims, give Regular and Medicated Baths, and finish off with a Brush out/Blow dry so your pet's coat has that beautiful, silky, mat-free look. Drop your pet off with us on your way to run errands. Once you're ready to go home, your pet will be too. You also have the option to wait in our beautifully decorated lobby.
Dental Care
Dirty teeth can lead to infections and abcesses which cause constant pain and bad breath. During the teeth cleaning process, your pet is put under anesthetic, the gumline and all teeth are checked for any abnormalities and are extracted as needed. Teeth are then cleaned with an ultrasonic hand tool and polished. We offer products to help in between cleanings including water additives.
Pharmacy
The in-house pharmacy offers you convenience and the assurance that your pet is receiving exactly what it needs. We stay stocked with a variety of different antibiotics, pain medicines, analgesics, specialty medicines and flea and heartworm preventatives.
Flea & Heartworm Preventative
Whether you prefer topical, chewable, or injectable, we have the right flea and heartworm preventative for your pets. We match your pets needs, and make it as easy and convinient as possible for you. Some of the brands we offer are listed below: